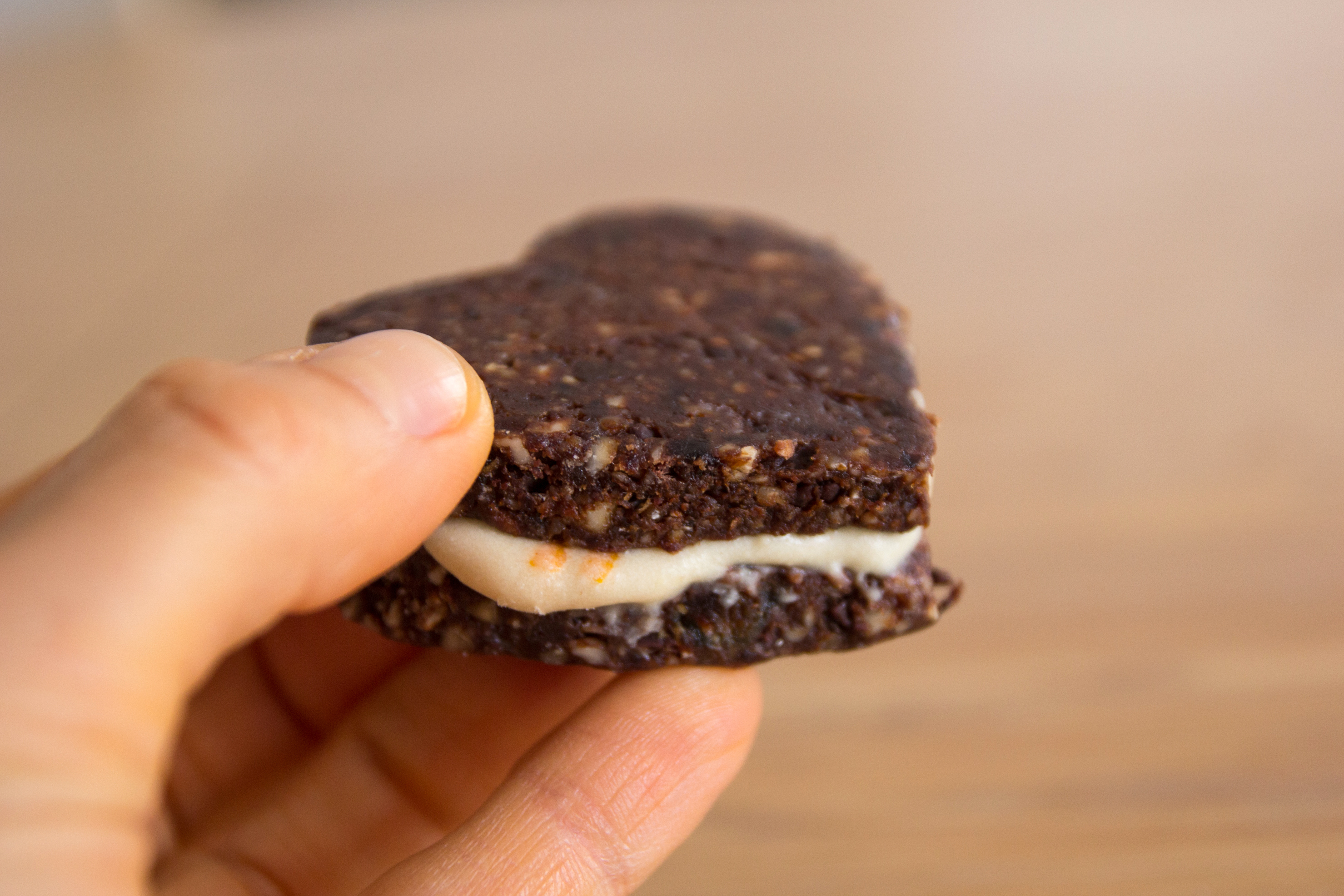 Raw Chocolate Mint & Ginger Cookies with Maple/Orange Cashew Cream.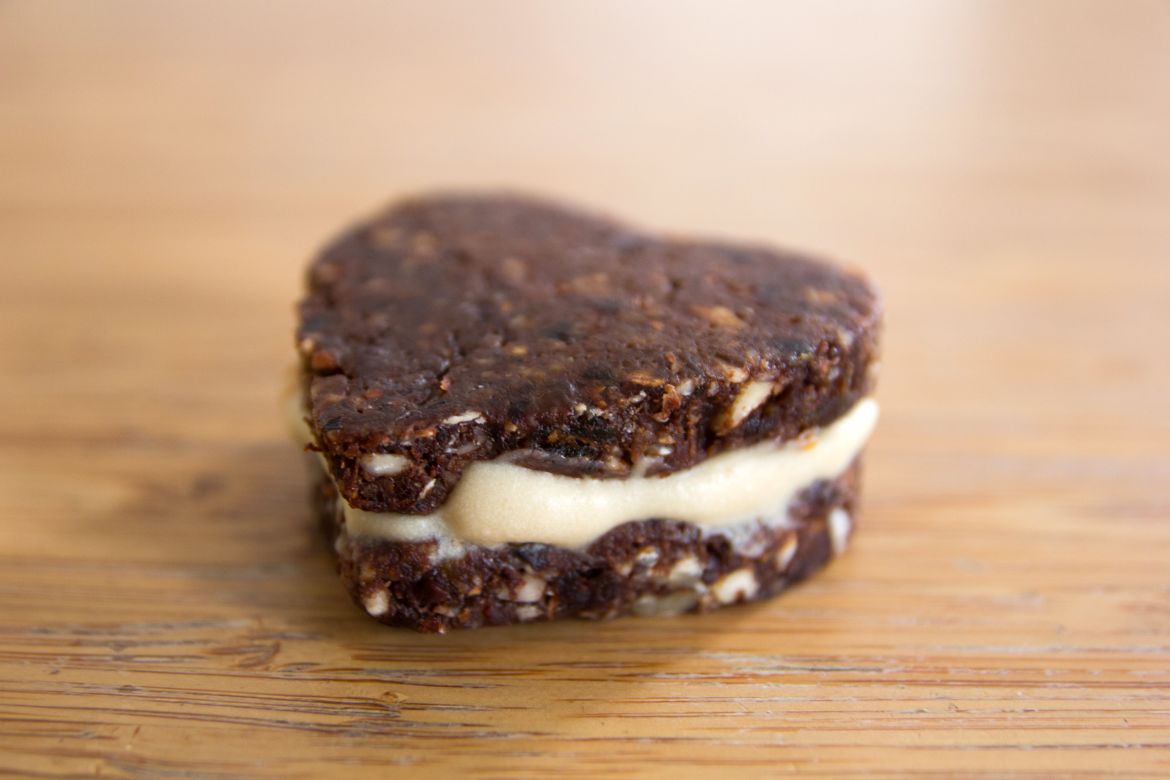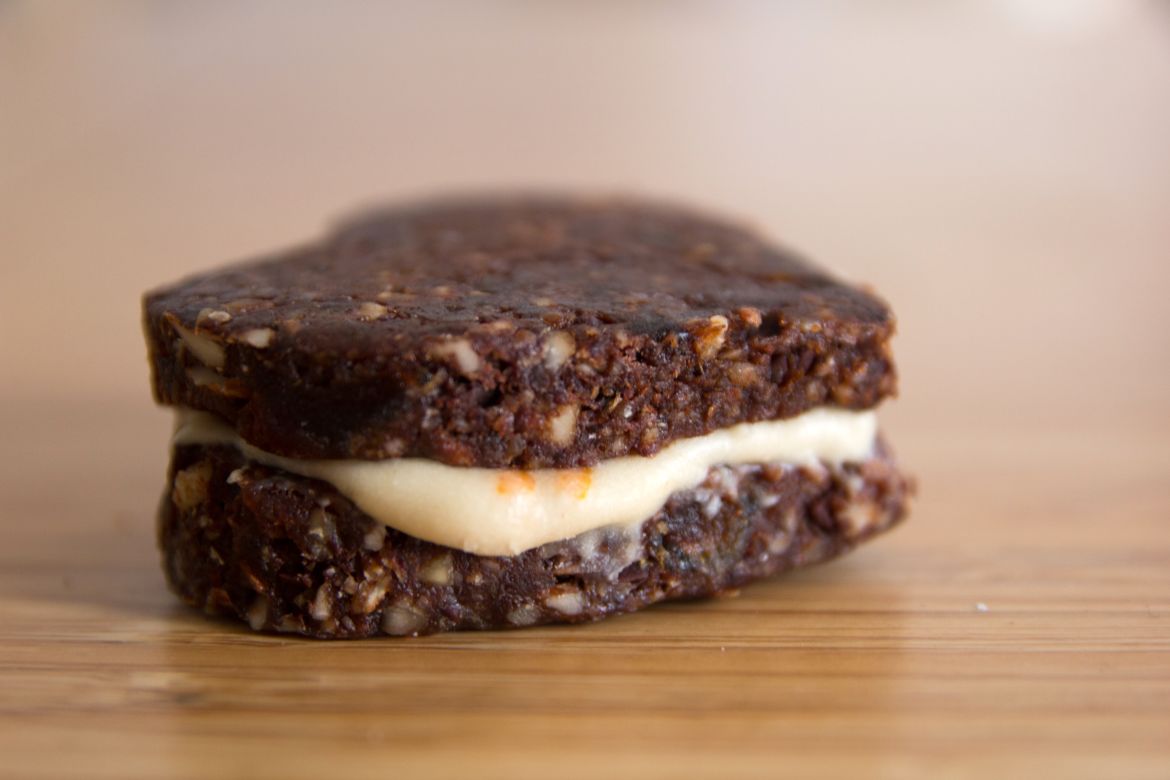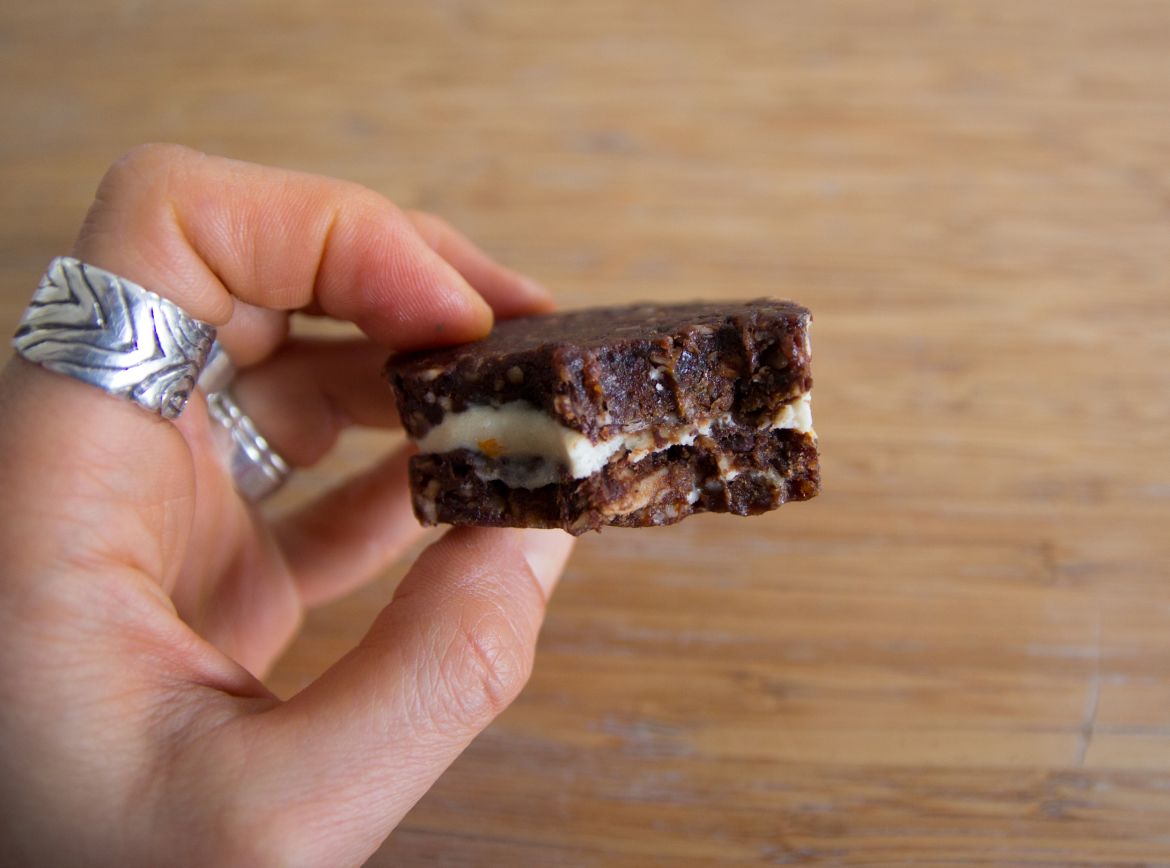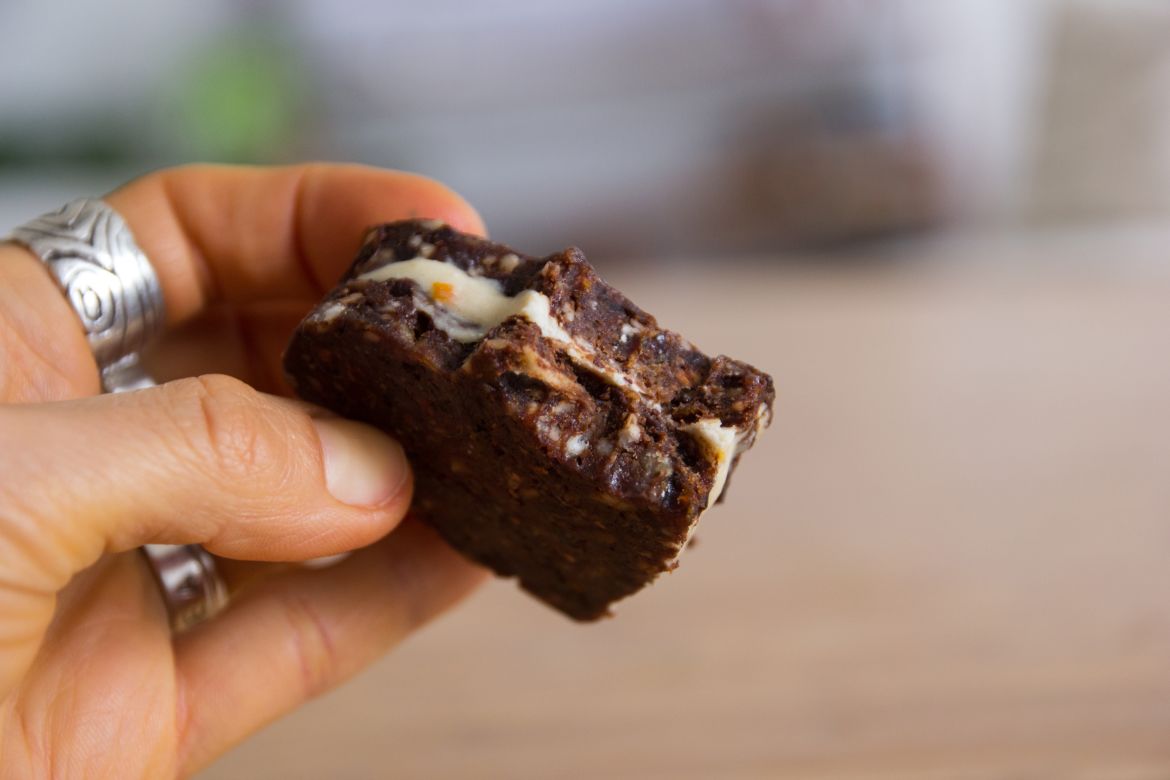 This nutritious and delicious no-bake holiday recipe is simple to make with the use of a blender, and a food processor. Essential kitchen tools in my books, that I use in almost all of my recipes. Seeing as I often get asked, the food processor I recommend is the Cuisinart 8-Cup Food Processor, Silver FP-8SVC. To get a super smooth filling, it is helpful to use a high-powered blender – like a Vitamix or Ninja. If you have a less intense machine, soak the cashews for at least 8 hours. This allows them to get soft, and easy to break down into a creamy smooth texture. Also, feel free to use the cookie base only, and turn them into 'truffles' or bars. This filling recipe is wonderful on dairy-free carrot cakes, or other frosted desserts. Store these guys in the freezer, and take out just before serving. Hope you enJOY!
Ingredients:
– 2 cups prunes
– 2 cups pitted dates, soaked in water
– 2 cups walnuts
– 2 cups raw almonds
– Cacao power, 4 tbsp
– Dark mint chocolate bar, broken into pieces
– Cinnamon, 1 tbsp
– Orange zest from 1/2 fruit
– Fresh grated ginger, 2 tsp
– Pinch of salt
Cashew Filling/frosting:
– 2 cups raw cashews, soaked in water
– Maple syrup, 1/4 cup
– Orange zest from 1/2 fruit
– Vanilla extract (alcohol-free), 2 tsp
1. In your food processor, pulse the prunes, dates, ginger, and orange zest until it forms a sticky paste. Set aside in a mixing bowl.
2. Then add the walnuts, almonds, cacao power, chocolate bar pieces, and salt to the food processor – and pulse until it forms a chunky crumb.
3. Mix the 'wet' and 'dry' ingredients together in a mixing bowl – using your hands to combine it well.
4. Press the mixture into a wax paper lined, deep cake pan – and let it harden in the freezer. Prep the frosting.
5. In a high powered blender, mix the soaked cashews (minus soaking water), maple syrup, and zest. Blend until creamy. Set aside in the fridge to set.
6. Using a mold, press out the heart/or other shaped cookies from the chilled mix. Add frosting to the inside of one cookie, and sandwich on another cookie.
Nutrition Tips:
– I used prunes and dates together, because prunes are much lower in sugars than dates – while still sticky, and perfect for binding these not-too sweet yet satisfying cookies. Prunes are rich in fiber, iron, magnesium, potassium, vitamin K, and B vitamins.
– Cashews are packed with protein, heart-healthy fats, iron, magnesium, and potassium. If allergic to cashews, use soaked sunflower seeds or sesame seeds instead aka sunflower/sesame seed butter.
– Almonds are also a good source of protein, heart-healthy unsaturated fats – while providing plenty of iron, magnesium, and calcium. If allergic to almonds, feel free to use a mix of rolled oats and sunflower/sesame seeds.