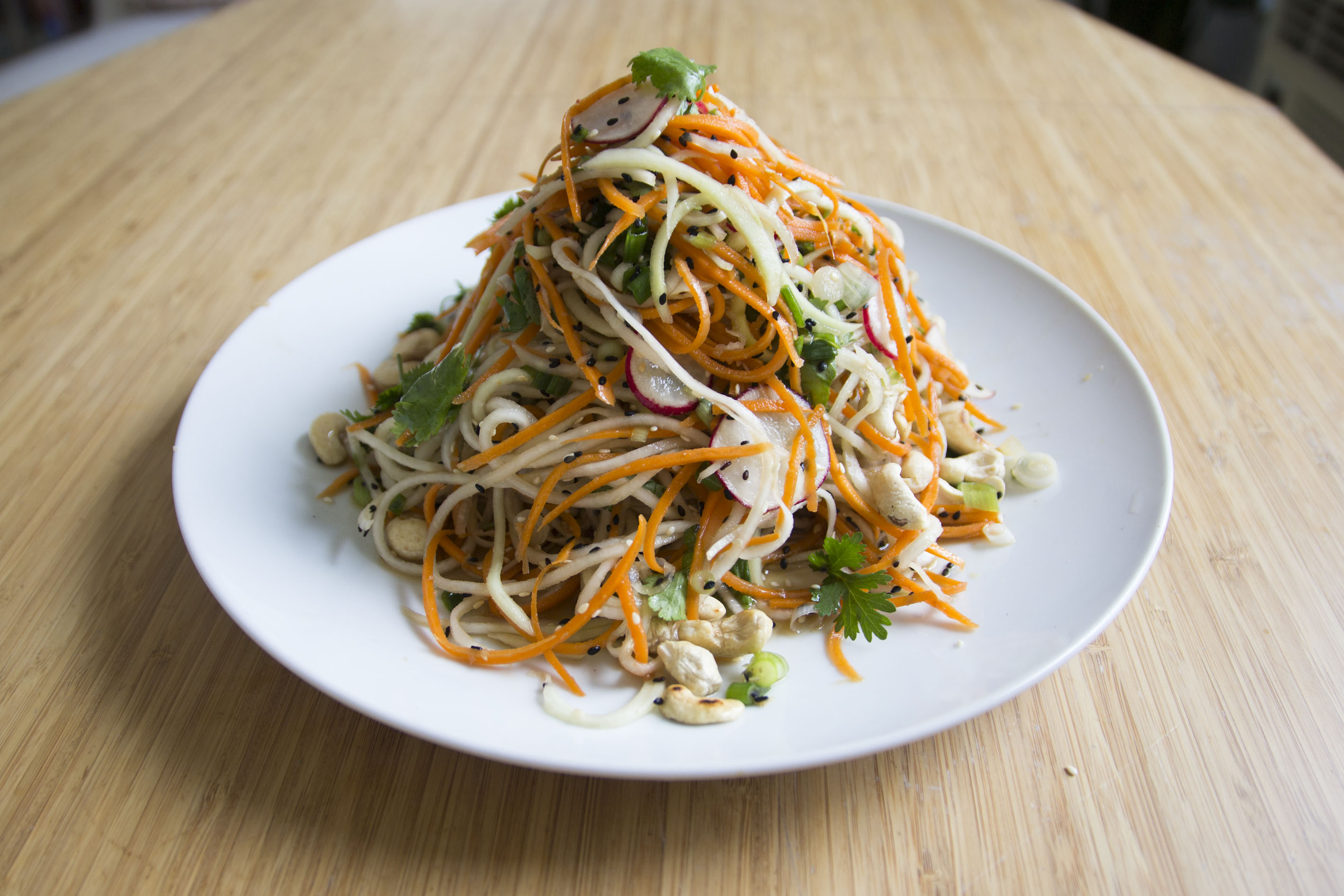 Kohlrabi & Carrot Sesame Salad with Lime & Ginger Dressing.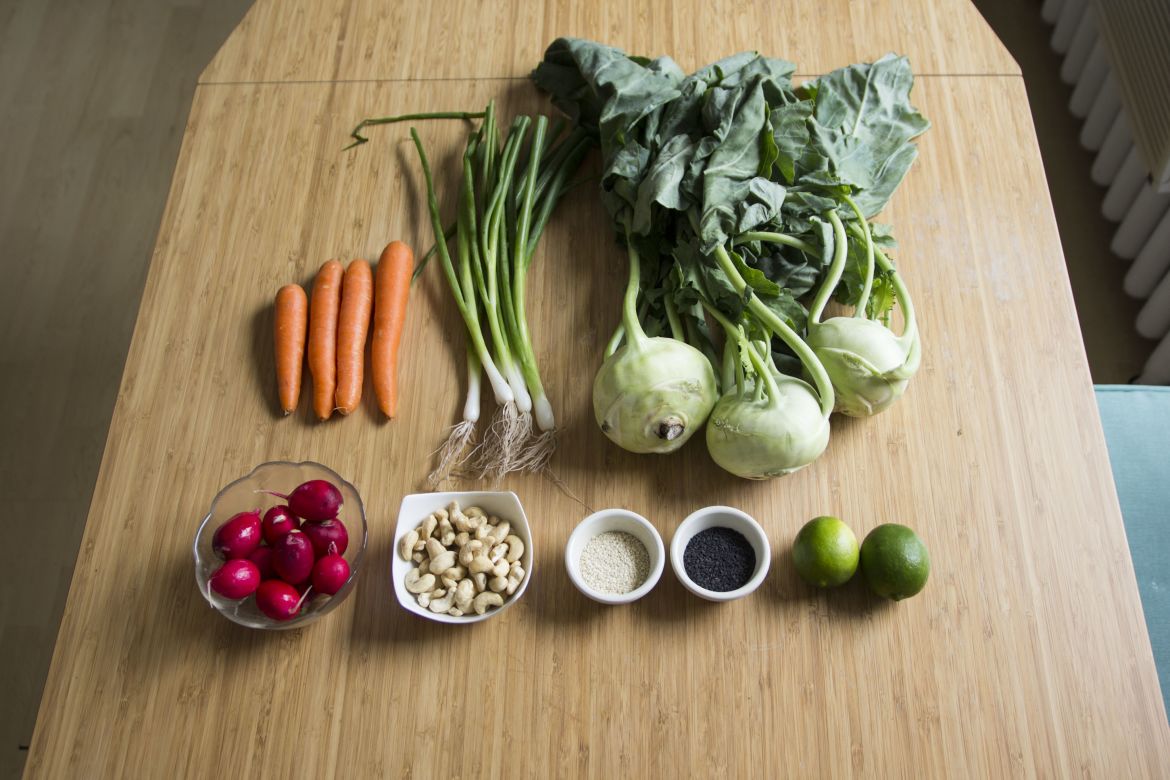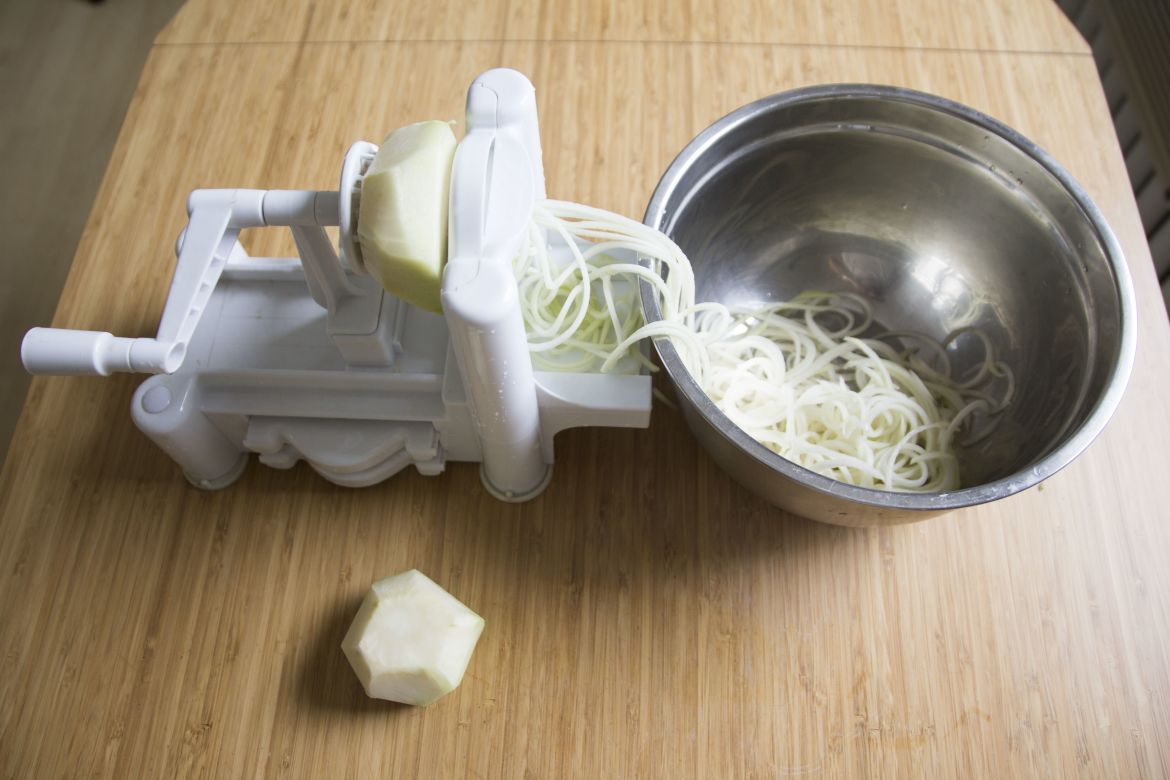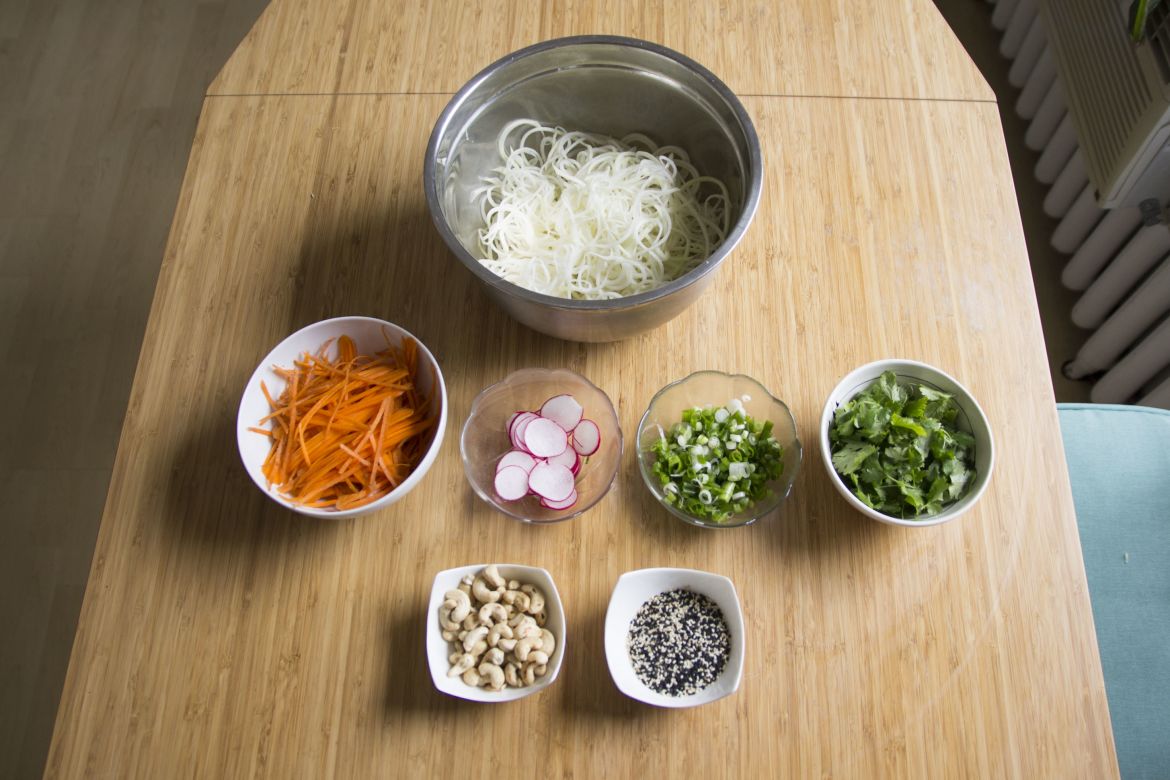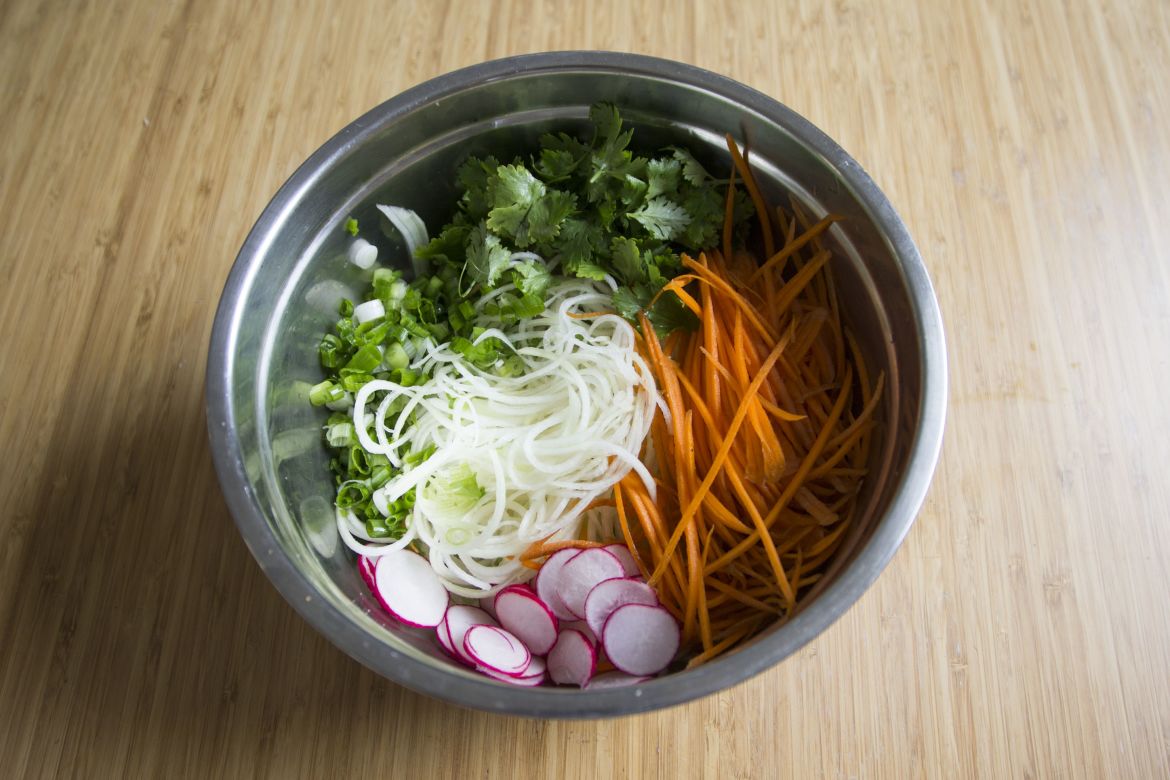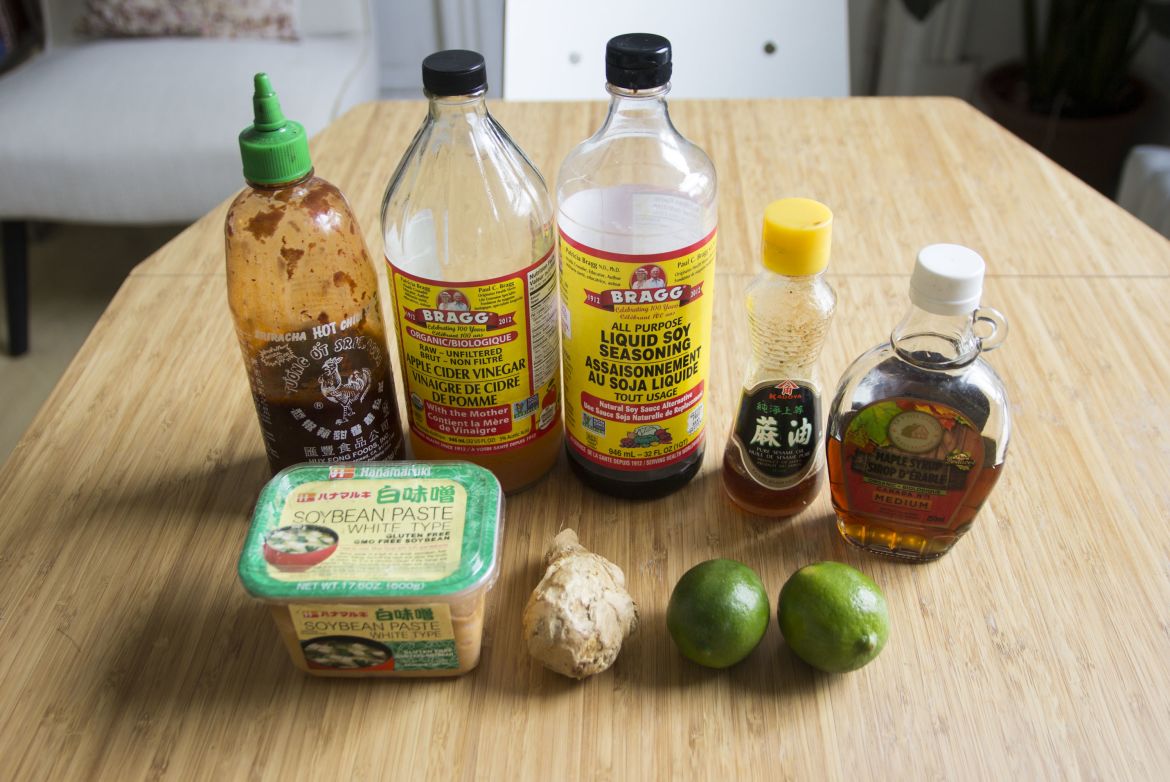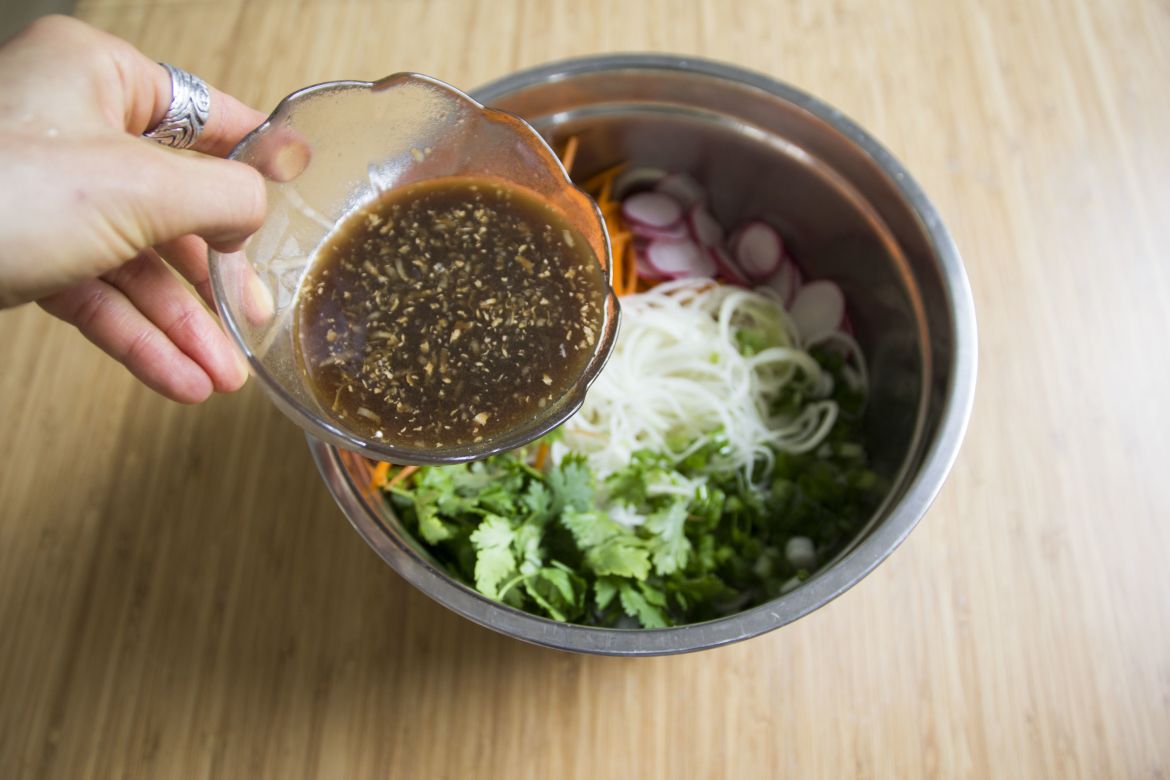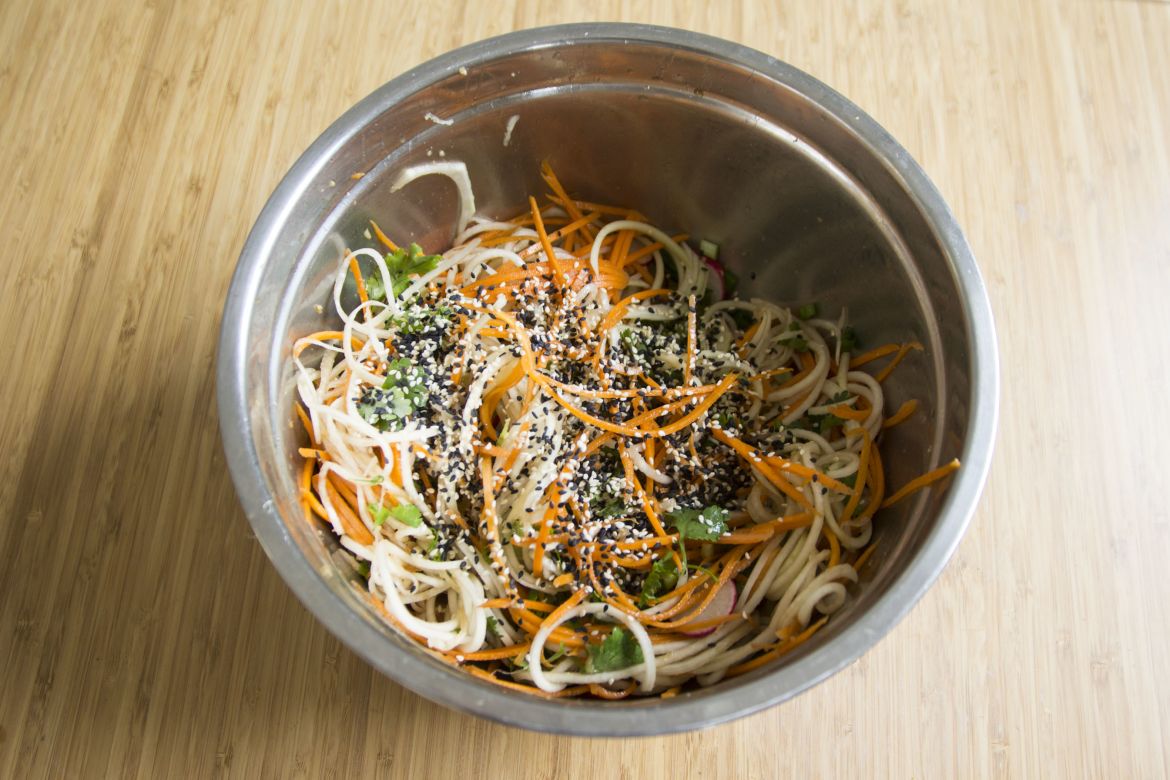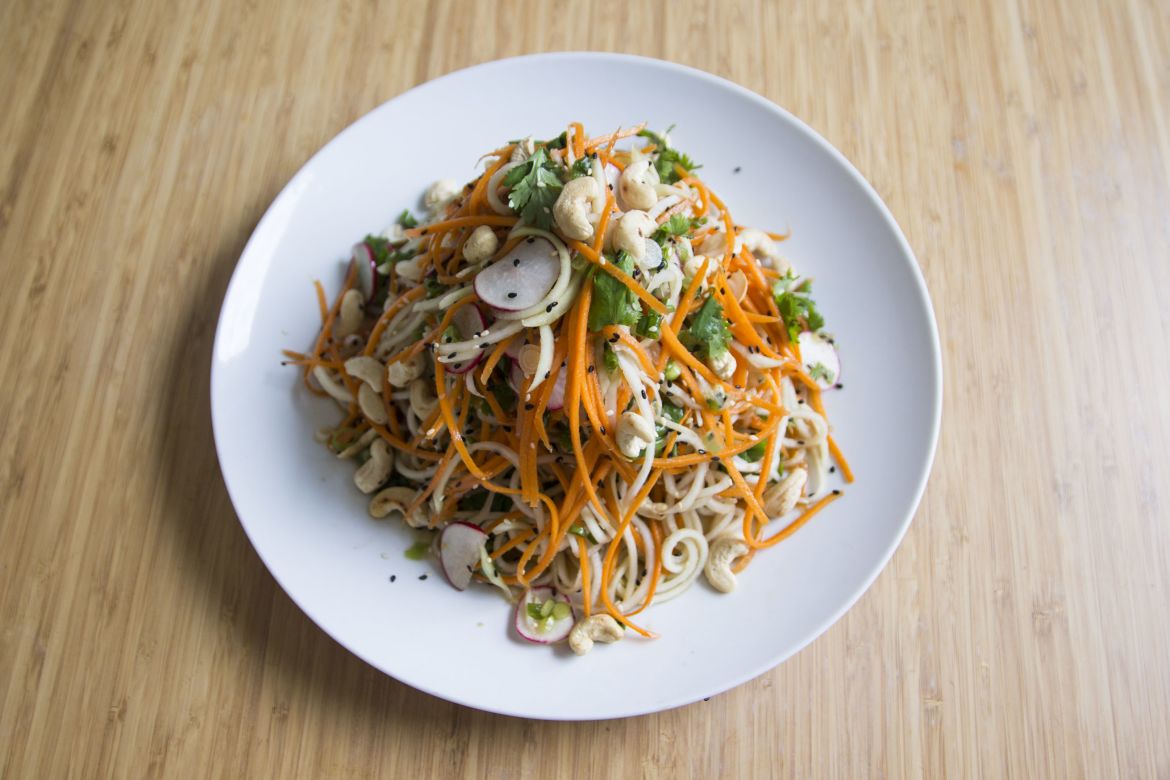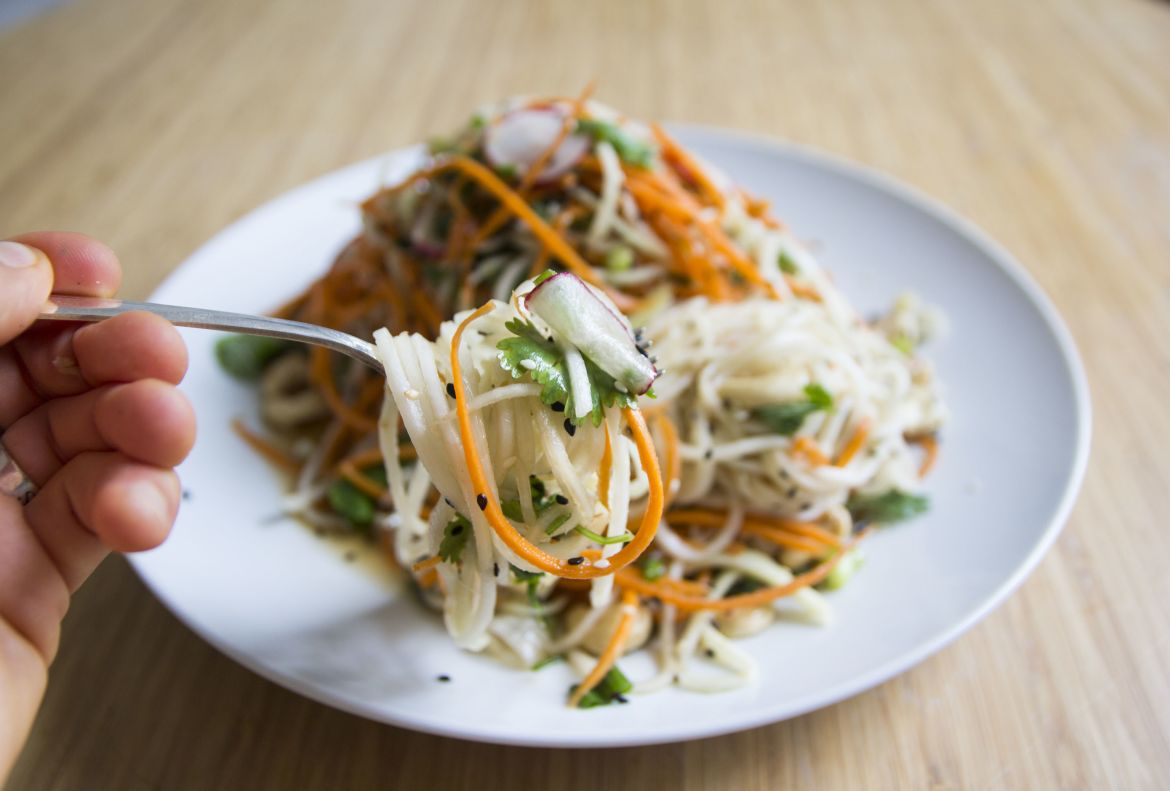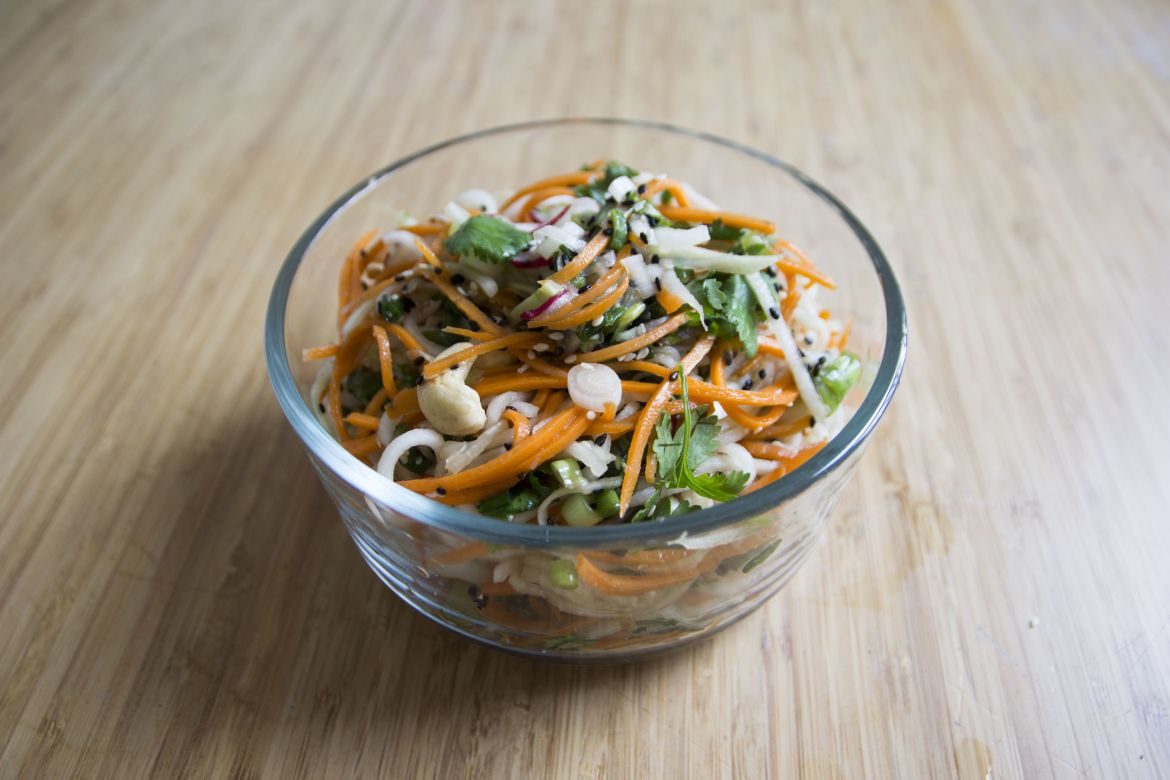 This delicious and nutritious salad celebrates the humble, and seasonal Kohlrabi – a versatile vegetable, that is part of the brassica family (along with broccoli, kale, cauliflower etc.). Once peeling the beautiful kohlrabi, please do not toss away the green tops – as they can be chopped up and sautéed, or added to soups/stews – like Collard greens or Swiss chard. The toasted sesame and cashews, provide protein and heart-healthy fats – along with crunch! I highly recommend purchasing a spiralizer or julienne peeler – which is an essential kitchen tool for making this salad, and other creative vegetable-based dishes. Hope you enjoy this nutrient-dense, satisfying and sustainable recipe fam! If you try it at home, do leave your review in a comment below!
Salad Ingredients:
Kohlrabi, 3 bulbs – peeled and spiralized
Carrots, 3 small – spiralized or julienned
Scallion tops, 1/4 cup chopped
Radishes, 3 – shaved on a mandoline
Coriander, 1/2 cup loose leaves
Cashews, 1/4 cup – toasted in a dry skillet (Note: If you allergic to cashews, simply leave out)
Sesame seeds, 1/4 cup – toasted in a dry skillet
Dressing Ingredients:
Lime, juice from 2 limes
Apple cider vinegar, 3 tbsp
Braggs soy sauce or tamari, 4 tbsp
Maple syrup, 3 tbsp
Sesame oil, 2 drops (it's strong stuff!!)
Ginger, 2 tsp – minced
White miso, 1 tbsp
Sriracha/hot sauce – to taste
Nutrition Tips:
Kohlrabi is packed with vitamin C, Vitamin B-6, potassium, magnesium, and fiber.
Carrots are rich in vitamins A, C K, potassium, and fiber.
Cashews are a complete protein source, and a source of healthy monounsaturated fats, omega fats, calcium, magnesium, and fiber.
Sesame seeds are PACKED with iron, magnesium, calcium, B-6, heart-healthy fats, protein, and fiber.