Cooking with Kids. The Importance of Culinary & Nutrition Education.
Toasting the pumpkin seeds in a dry skillet – a flavor game changer compared to raw seeds!
Enjoying some fresh parsley during prep!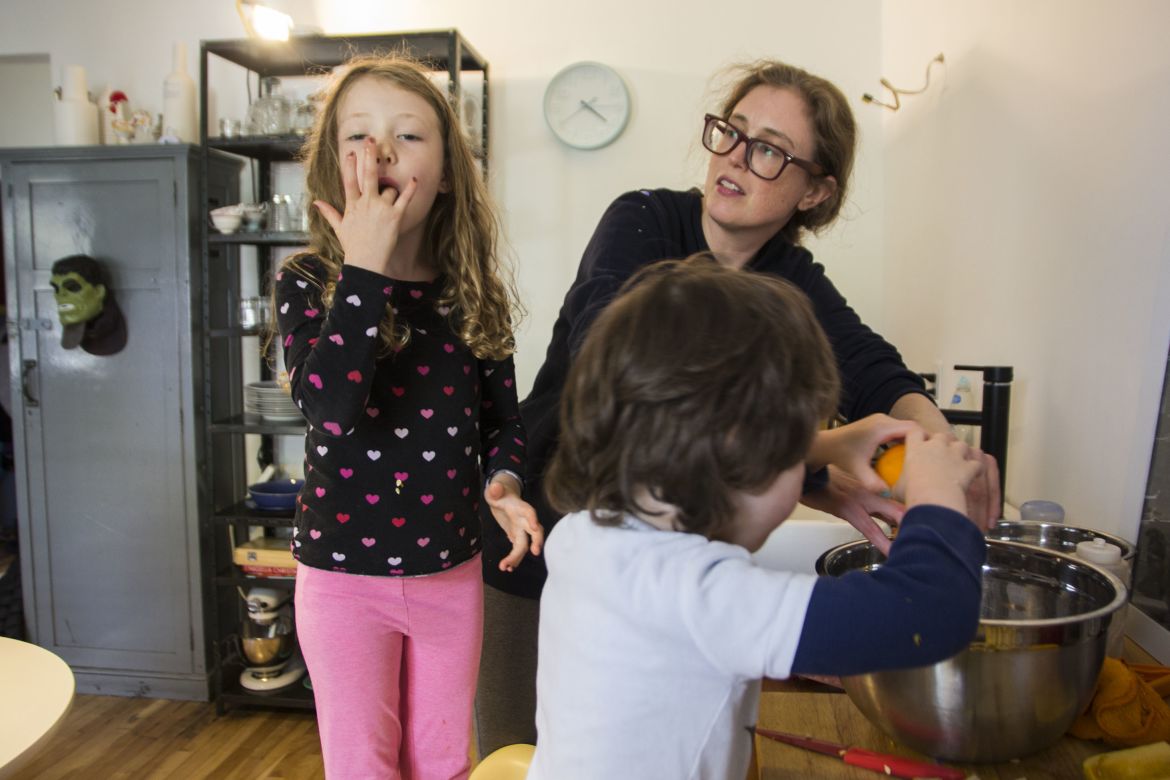 Taste-testing the salad dressing! the best way to ensure you've got the right balance of flavors.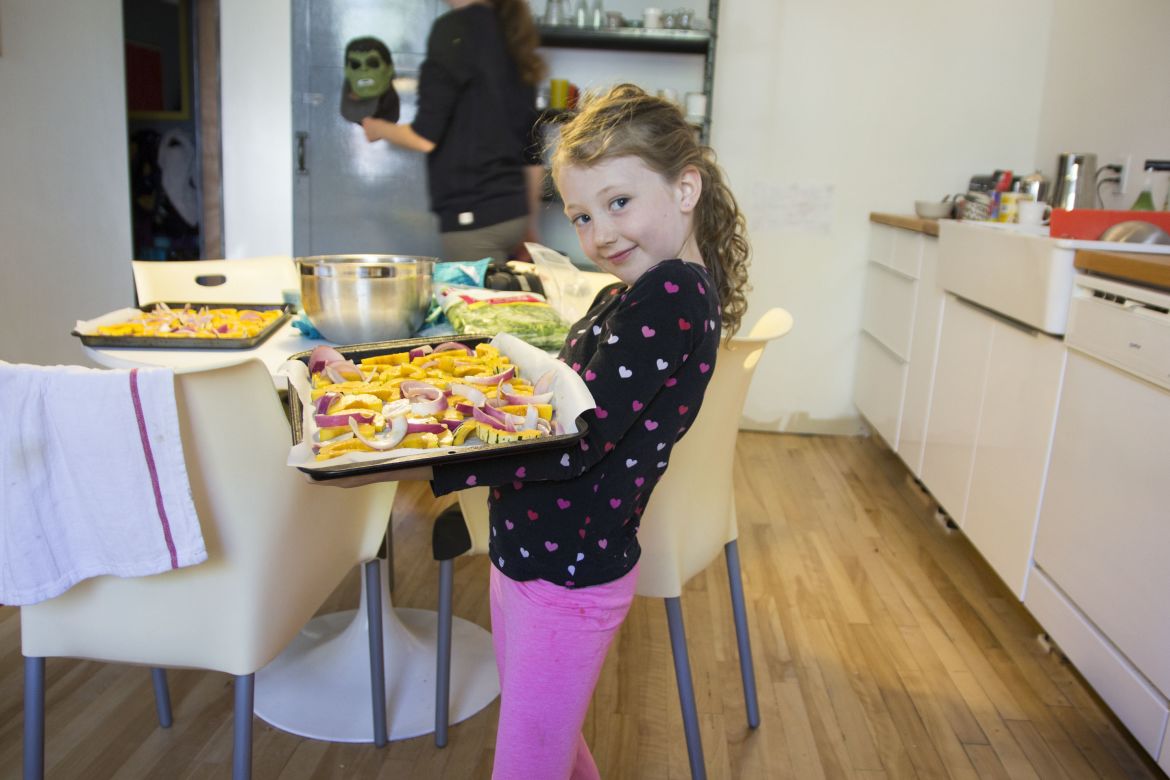 Georgia with our beautiful tray of veggies – ready to be roasted!
Nadine worked the hot oven, while the kids and I cleaned up.
The final dish about to be devoured!
I had the pleasure of cooking with two amazing children, Asher and Georgia, the kids of my friends Aaron and Nadine. We made my 'Roasted Delicata Squash Salad' recipe with arugula, caramelized red onion, toasted pumpkin seeds, and fresh parsley. Asher and Georgia were eager to help out, chopping the squash, toasting the seeds, and washing the herbs. They tasted all of the individual ingredients, even the unfamiliar ones! Once the dish was complete, we all sat down and enjoyed the dish together. Cooking is an important skill to teach our children, allowing them to live an optimally healthy life, while helping prevent disease in the future. Preparing simple, and nutritious meals, can be a fun and interactive way for kids to learn about proper nutrition, seasonality, and sustainability.
While we consume plenty of 'food media' through cooking shows, and recipe blogs, we are actually spending less time cooking now than ever before. Instead of eating healthy homemade meals, the average North American diet is composed mostly of processed products and restaurant food. This social change is linked to the increased rates of diet and lifestyle diseases like diabetes, heart disease, cancer, and obesity. However, the majority of science-based research shows that eating a whole food, plant-based diet, can significantly reduce our risk of these preventable diseases. Reconnecting with food through cooking, allows us to recognize the direct links between our diet choices, our health, and our environment. Preparing simple, nutritious and flavourful meals, also gives us a greater appreciation of food – making us less inclined to waste it!
If you and your family are interested in transitioning towards a healthier diet, and learning how to make tasty, plant-based meals – I welcome the opportunity to work wth you! My services include one-on-one customized nutrition consultations, healthy grocery shopping tours, and personalized cooking classes.
Contact for more info: d@daniellelevynutrition.com | 514-773-6247
P.S Find my roasted squash and arugula salad recipe HERE!