Lemon & Lime Popsicles. A Naturally Sweetened Summer Treat.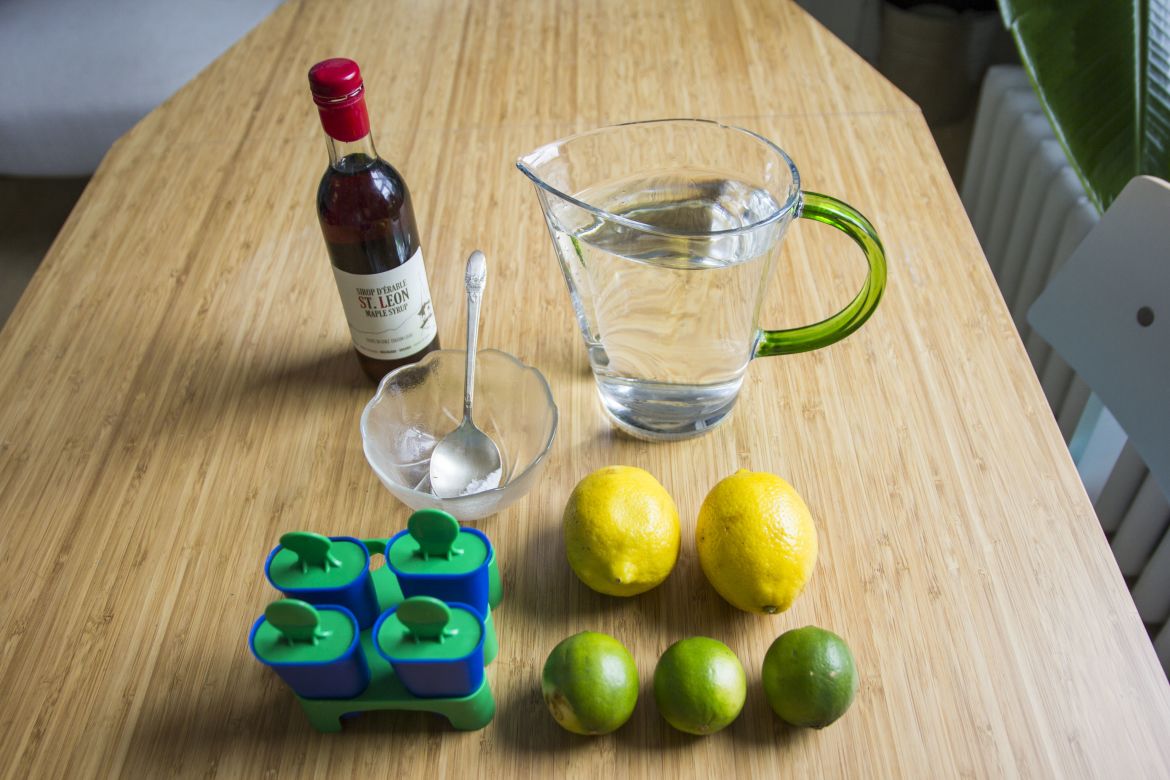 Ingredients: Two juicy lemons, three limes, water, Stevia or maple syrup to sweeten.
Squeeze the fresh lemons and limes into a container.
Add a touch of water to dilute the acidity slightly, while maintaining plenty of bright citrus flavor.
Note: The less water you add, the more citrusy flavour you will have! Adding too much water will cause the popsicles to melt quicker too.
Sweeten with Stevia, a natural plant-based product that has no sugar and is calorie-free powder – appropriate for those on low-glycemic diets. It does have a subtle yet distinct taste, but it is largely masked in this citrus-heavy recipe. Highly concentrated in sweetness, you only need a teaspoon or so of stevia for six popsicles. Otherwise, use 4-6 tablespoons of maple syrup to sweeten, another healthy option. Taste the mix before freezing to ensure the balance works for your palate, if too acidic, add a touch more water for example.
Pour the mix into your popsicle molds.
Freeze overnight or for at least 6 hours.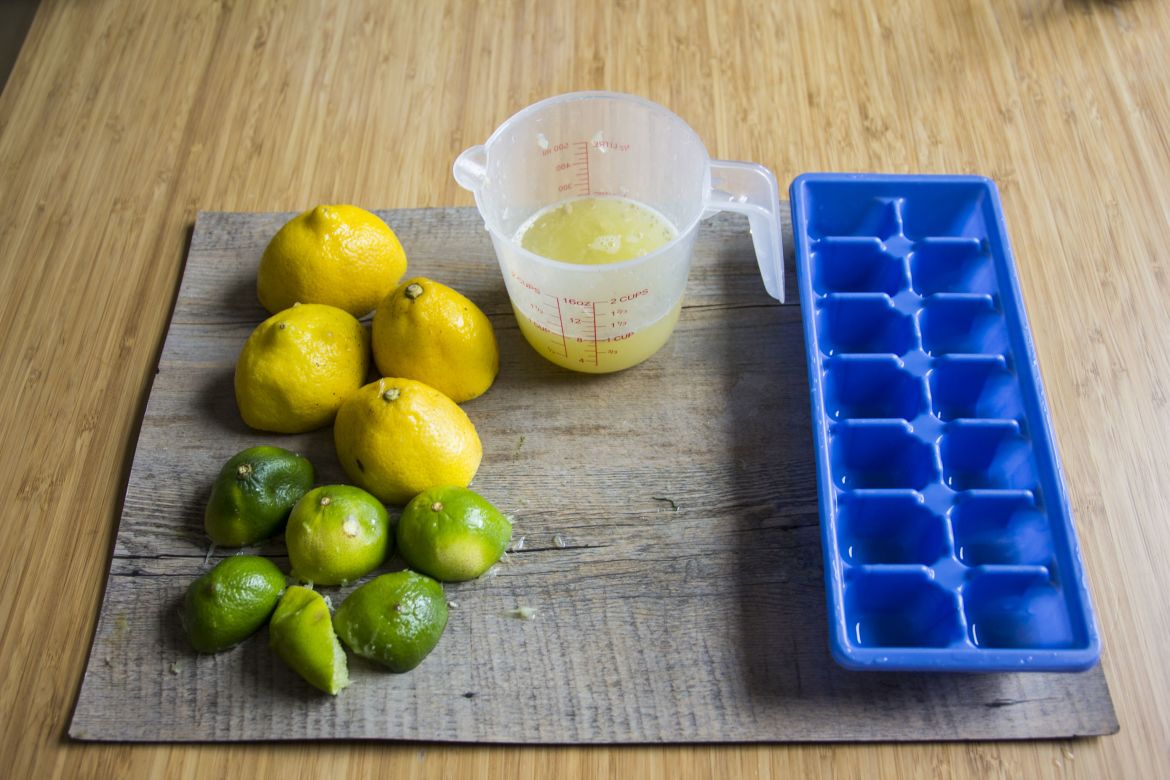 I also used this sweetened citrus mix to make ice-cubes! a flavorful way to naturally enhance your water.
The warm weather has arrived, which means popsicle season has begun! This simple, nutritious recipe offers a refreshing, and tasty treat to enjoy on a hot day. Composed of just a few healthy ingredients, you can feel good about serving your family and friends these homemade pops!
Ingredients:
Two large lemons
Three limes
Water, enough to dilute slightly
Stevia or maple syrup to taste
Instructions:
Squeeze the fresh citrus fruit into a spouted container (making it easier to pour into the popsicle molds)
Dilute the mix slightly with a few tablespoons of water.
Stir in your sweetener, allowing it to dissolve.
Pour the mix into popsicle molds and freeze for 6-8 hours.
Enjoy!
Nutrition Tip:
Lemon and lime juice is packed with Vitamin C, potassium, magnesium, and bioflavonoid antioxidants.
Commercial packaged popsicles are typically packed with processed ingredients and refined sugars. These homemade whole food pops are a healthy choice!